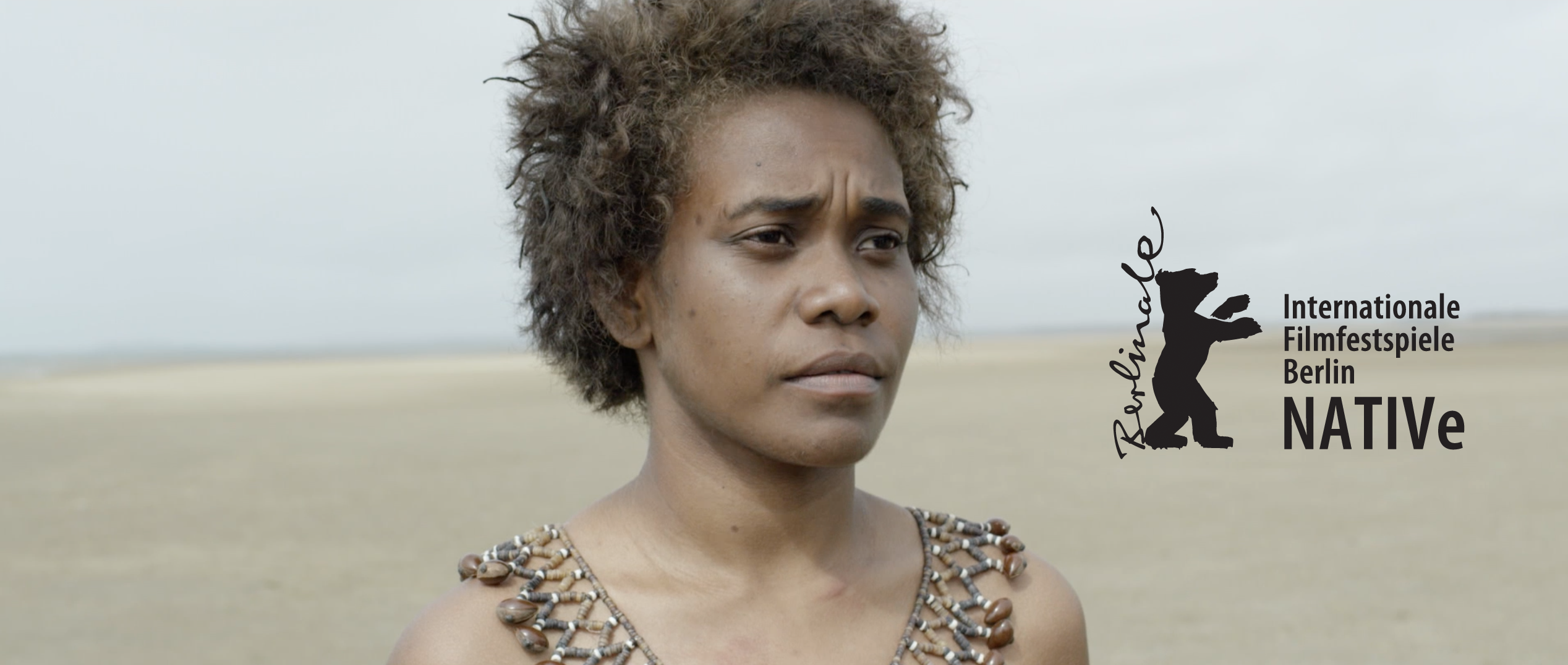 Blackbird
INSPIRED BY THE UNTOLD HISTORY OF AUSTRALIA'S SUGAR SLAVES
BLACKBIRD is an award-winning short narrative film written and directed by Australian Solomon Islander filmmaker Amie Batalibasi.
BLACKBIRD screened at the 69th Berlinale International Film Festival as part of the NATIVe program in February 2019.
Amie began developing the feature film adaptation of BLACKBIRD as the Sundance Institute's 2017 Merata Mita Fellowship recipient through the Native and Indigenous Film Program.
For more screening dates, behind the scenes photos and updates go to: www.facebook.com/blackbirdfilmproject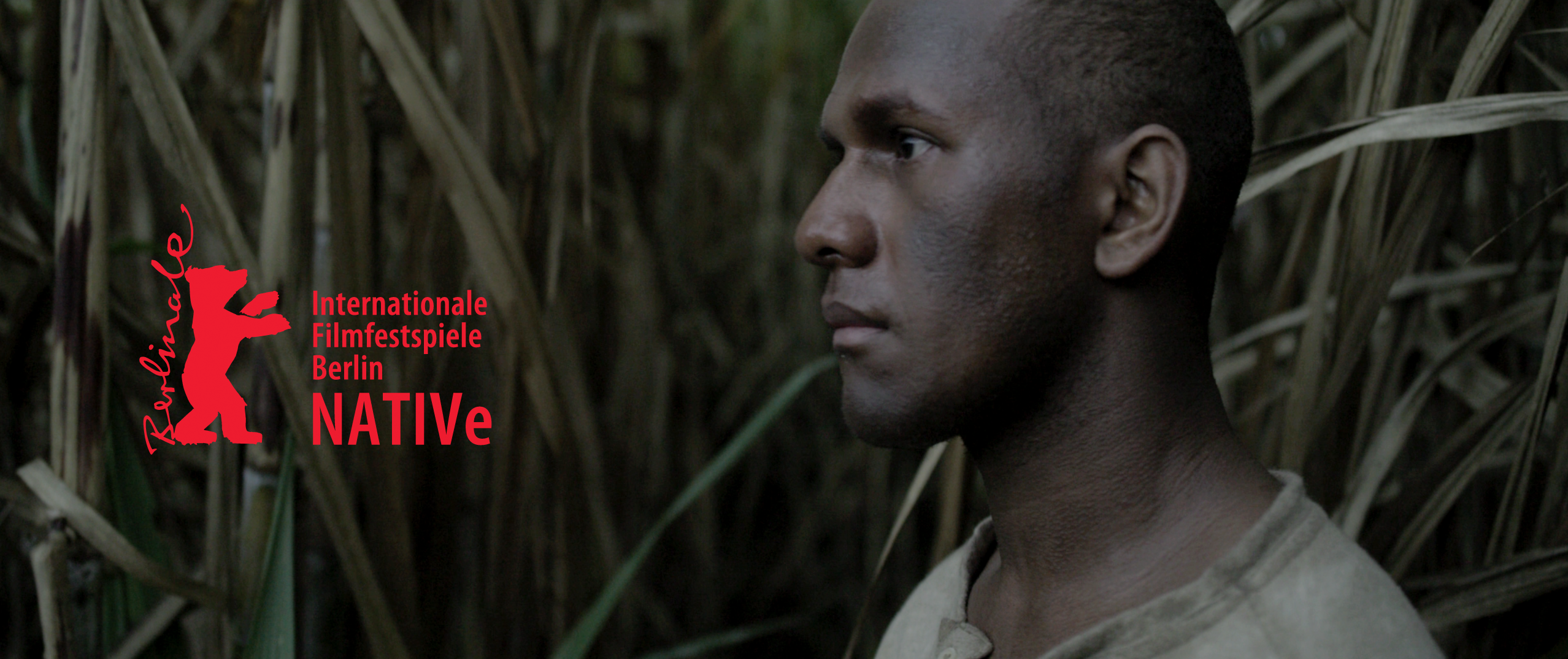 SYNOPSIS
'Blackbird' tells the story of Solomon Islander siblings, Rosa & Kiko, who were kidnapped from their island home to work on a sugar cane plantation in Queensland, Australia in the late 1800s. Rosa struggles to keep an eye on her young spirited brother who comes into conflict with their Overseer. And as Kiko journeys into adulthood, amidst oppression and severe loss of culture and identity, he must find his will to survive.
BACKGROUND INFORMATION
This short film shines a light on a little known and dark part of Australia's history.
"The Australian South Sea Islander community played a significant role in the development of Australia's sugar and cotton industries. Between 1863 and 1904, an estimated 55,000 to 62,500 Islanders were brought to Australia to labour on sugar-cane and cotton farms in Queensland and northern New South Wales. These labourers were called 'Kanakas' (a Hawaiian word meaning 'man') and their recruitment often involved forced removal from their homes. This practice of kidnapping labour was known as 'blackbirding' ('blackbird' was another word for slave). They came from more than 80 Pacific Islands, including Vanuatu (then called the 'New Hebrides') and the Solomon Islands, and to a lesser extent, from New Caledonia, Papua New Guinea, Kiribati and Tuvalu." SOURCE: www.humanrights.gov.au
WATCH BLACKBIRD
BLACKBIRD had it's national television premiere on NITV (National Indigenous TV) and SBS On Demand in October 2017.
 Watch Online: VIMEO OnDEMAND | KANOPY 
Internationally, watch BLACKBIRD on DVD via distributor RONIN FILMS click here: http://bit.ly/BlackbirdRonin
Community, festival & educational screenings can be organised through contacting RONIN FILMS.
In 2019, ABC International acquired broadcast rights for BLACKBIRD to screen throughout the Asia Pacific region, free to air via the ABC Australia platform.
DIRECTOR'S STATEMENT
I have dedicated this film to three of my ancestors who were blackbirded from the Solomon Islands to work on the cane fields and were never seen or heard from again.  This story was inspired by thinking about what might have happened to them.  Furthermore, knowing that the history of Australia's sugar slaves is not taught in Australian schools and that it remains largely unknown throughout the world, gave me the passion and determination to embark on an interstate and international collaborative film project.
The community collaborative filmmaking approach was of paramount importance and was key to a successful shoot and maintaining relationships with Australian South Sea Islander (ASSI) communities who are descendants of those 60 000 Islanders who were blackbirded.  Community consultation was vital and we drew on the local ASSI community for local knowledge, support and to appear as extras in the film. In this way we were able to link the actual history, to the telling of this narrative, by directly involving the ancestors of those Islanders whom the film depicts. The main roles of Kiko and Rosa were sought in the Solomon Islander community with a young aspiring filmmaker travelling from the Solomon Islands to be in the film. I also drew on my own Solomon Islander family for support and consultation.  We really fostered a collaborative environment during the making of this film with students, professionals and community working together. We came away feeling nourished and even changed by the experience.
Stylistically I wanted to juxtapose the beauty of the rainforest, beach and cane fields with the harshness of the story's reality – the life of the protagonists as slaves, stolen from their homeland. I wanted to captivate audiences with this interplay of location and characters, with elements of dream sequences and Islander culture, accompanied by a very contemporary soundtrack for this period film set in the late 1800s. By telling the story of one young man and his loss, I hoped to evoke the darkness and the tragedy behind this period of Australian history.
The film was completed in December 2015.
FILM FESTIVAL SCREENINGS
• Berlinale International Film Festival, Berlin, 2019
• TeKūki 'Āirani Film Festival, Cook Islands, 2019
• Smithsonian's Mother Tongue Film Festival, Washington DC, USA, 2019
• Honolulu African American Film Festival, Honolulu Museum of Art, Hawaii, 2018
• Festival Rochefort Pacifique, France, April, 2018
• Melbourne Women in Film Festival, Melbourne, Australia, 2018.
• Sydney Indie Film Festival, 2017. Winner: Best Drama Film, Best Female Lead & Nominated: Best Male Lead
• St Kilda Film Festival, Melbourne, Australia, 2017
• 14th FIFO International Oceanian Documentary Film Festival, Tahiti, 2017
• Maoriland Film Festival, New Zealand, 2017. Winner: People's Choice Award for Best Short
• imagineNATIVE Film Festival, Toronto, Canada, 2016. Participant: 2016 imagineNATIVE Story Lab
• New Zealand International Film Festival, Auckland, New Zealand, 2016
• WINDA Film Festival, Sydney, Australia, 2016
• Skábmagovat Film Festival, Inari, Finland, 2016
• Pasifika Film Fest, Sydney & Brisbane, Australia, 2016. Winner: Best of the Fest Award
• Wairoa Maori Film Festival, New Zealand, 2016
AWARDS & RECOGNITION
• Best Drama Film (Short), Sydney Indie Film Festival, 2017.
• Best Female Lead (Regina Lepping), Sydney Indie Film Festival, 2017.
• People's Choice Award Best Short Film, Maoriland Film Festival, NZ 2017
• 'Best of the Fest' Award, Pasifika Film Fest, Sydney/ Brisbane, 2016.
• Moving Clickers 'Kickalong' Award for Postgraduate FTV (Narrative) Production Script Award, VCA School of Film and TV, Melbourne University, 2015.
• Recipient of the 2015 Panavision Script Production Award, VCA School of Film and TV, Melbourne University.
• Recipient of the Margaret Lawrence Social Justice Award 2015, VCA School of Film and TV, Melbourne University.
• Recipient of funding from Regional Arts Development Fund (RADF) – Mackay City Council, Queensland State Government, 2015.
MEDIA
Radio:
• Radio New Zealand, "Film to Explore Blackbirding of Solomon Islanders", International, Radio Interview with director Amie Batalibasi, 7 July 2015.
• Greg King's Film Reviews, "Blackbird Interview with Amie Batalibasi" , Podcast, Melbourne, December 2015.
Articles:
• The Australian: "Blackbird tells the grim tale of slavery in Queensland's cane fields", Feb 2019.
• Blackbird: an emotional film tells the untold history of Australia's sugar slaves: NITV/ SBS website, Oct 2017.
• Solomon Islanders shine in award-winning historical film, Blackbird: Radio Australia, Oct 2017.
• Young Solomon Islander actor wins prestigious Sydney film award: Solomon Islands Broadcasting Commission Online, Oct 2017.
• ABC Tropical North, "Short Film Highlights the History of Blackbirding", Mackay, Qld, 28 July, 2015.
• The Star Weekly, "Blackbird Takes Flight", Melbourne, 24 June, 2015.
• ABC Tropical North, "Australian South Sea Islander history to be reflected in short film",  Mackay, Queensland, 10 June, 2015.
• The Daily Mercury, "Filmmaker draws on family history in her documentary", Mackay, Queensland, 6 June, 2015.
• Guest Speaker: Australian Association for Pacific Studies Inaugural Epeli Hau'ofa Annual Public Lecture: 'Black Australia: entangled histories on Queensland's cane fields', James Cook University, 29 May, 2015.