TIFF is a festival that I've always wanted to attend, so when I found out that I'd been selected for the TIFF Filmmaker Lab I was over the moooooon!
22 filmmakers, with feature films in development, were selected from around the world. And I've got to say that these peeps were so inspiring in terms of the stories they're telling, the obstacles they've faced, the knowledge they shared, and some of them have already made feature films. Read their biographies here. We also had four wonderful lab mentors: Cassian Elwes (Mudbound), director Julie Dash (Daughters of the Dust), director William Oldroyd (Lady Macbeth), and producer Elizabeth Karlsen (Carol). It was pretty great to have access to such talented and experienced industry professionals.
The lab program itself was five days, jam packed with advanced film screenings of TIFF films, Q&As with directors, micro-sessions with the mentors, networking events, workshops and more. All this, at one of the biggest and best film festivals in the world, was very overwhelming but equally as inspiring. By the end of the five days, our last group session involved passing around a box of tissues, happy tears and copious amounts of inspiring words of encouragement from all involved.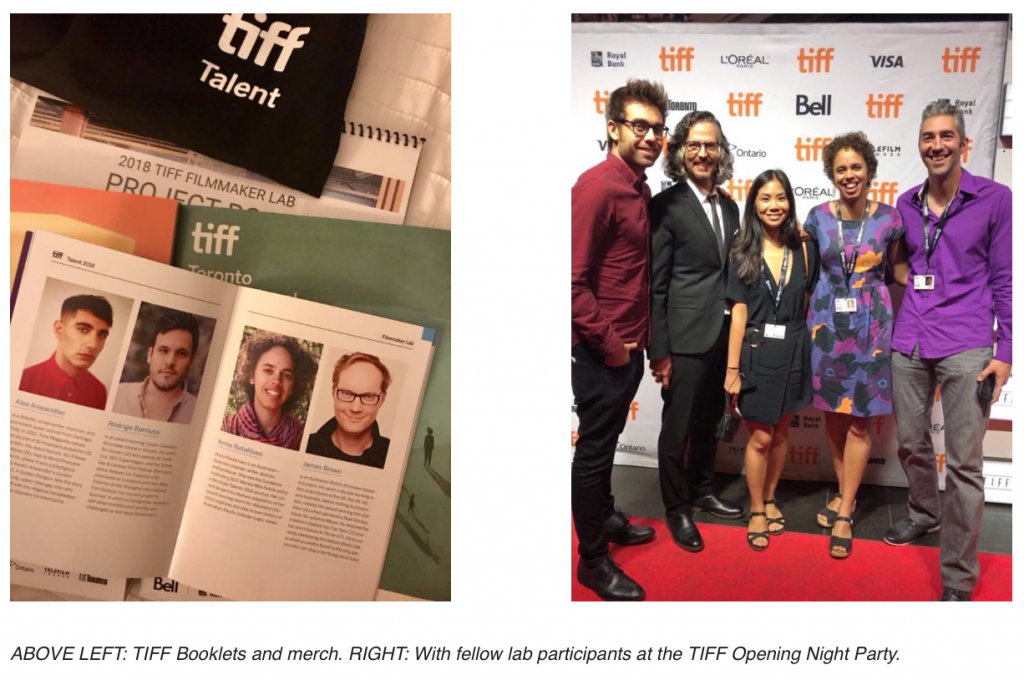 Filmmaking is not an easy gig, but it's one that I feel extremely privileged to be able to do. It's pretty amazing to have opportunities like this to be able to connect with people from other countries, discuss at length the state of our respective industries, share our projects, and learn from each other in this kind of nurturing festival environment. If you're a writer/ director reading this, I recommend applying to the lab! Thanks to Film Victoria for supporting my travel to the festival.