ADG Press Release — Director Amie Batalibasi has just wrapped her shadow directing placement on Season 3 of Matchbox Pictures' Mustangs FC for ABC-TV – working with director Roger Hodgman, as part of the hugely successful Australian Directors' Guild's Shadow Directing program, which first commenced in 2016.
Amie's previous directing credits include the short films, Blackbird, Ka Puta Ko Au and Docked, and the drama/comedy webseries, Fresh!. Amie's short narrative and documentary films, exploring issues of social justice, human rights and cultural diversity are award-winning, and have screened at festivals around the globe. Her debut short drama, Blackbird, inspired by the history of Australia's sugar slaves, screened at the 69th Berlinale International Film Festival, received several script awards from the Victorian College of the Arts, and debuted on NITV (National Indigenous Television) and SBS OnDemand in 2017. In 2019, Blackbird will be broadcast throughout the Asia-Pacific via ABC Australia.
The Shadow Directing program was created by the ADG with funding from Screen Australia's Gender Matters: Brilliant Careers initiative to get more women directing Australian TV drama and comedy series and serials.
Amie Batalibasi says: "It's been an honour working with the talented cast and crew who have been a pleasure to collaborate with every step of the way. Roger (Hodgman), with his decades of directing experience, has been an excellent mentor offering guidance and support when needed. I feel empowered by the fact that Mustangs is primarily directed by women, and there is diverse representation on screen – this is important to me as a women of colour director making my way in this industry.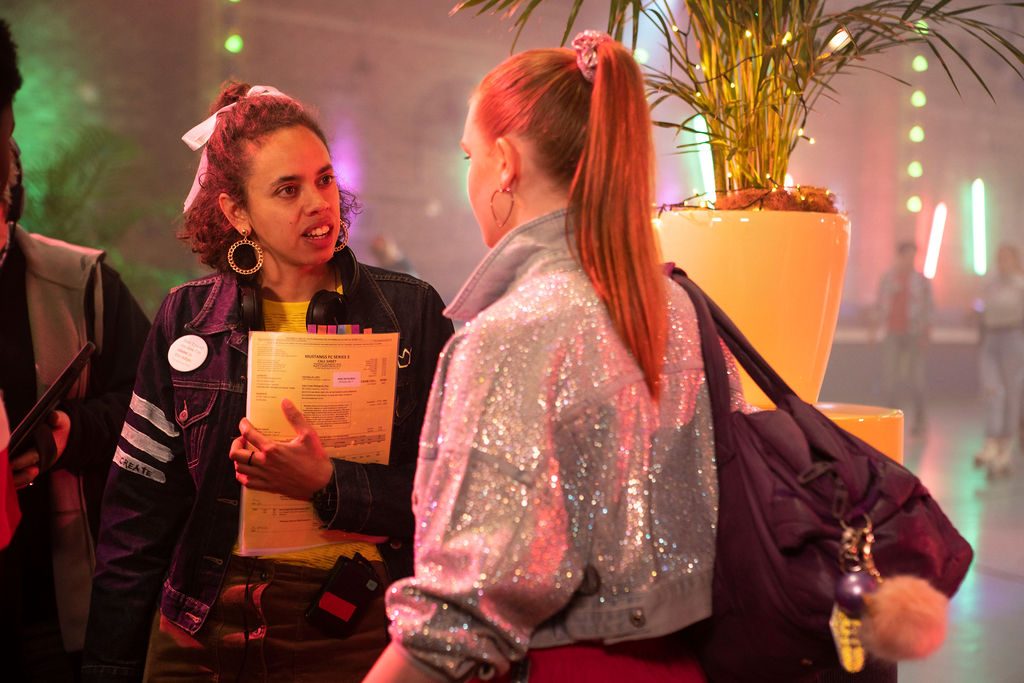 "I commend the ADG for initiating this program as it's provided me with the opportunity to direct my first episode of television – a milestone that I've been working towards for a long time. And I thank Mustangs FCproducers Amanda Higgs and Rachel Davis who nurtured a supportive and inclusive work environment throughout the entire process."
"Once again, this vital program has provided an unprecedented opportunity to a unique and talented director to gain a foothold in television directing. The ADG extends thanks to both Matchbox and ABC-TV for their support of this program, and we wish Amie all the very best for her future television directing career," said Kingston Anderson, CEO of the Australian Directors' Guild. Directors who have completed the program include LUCY GAFFY, LISA MATTHEWS, DARLENE JOHNSON, JANE EAKIN, REBECCA O'BRIEN and MAIRI CAMERON.
Amie Batalibasi is currently in development on a feature adapation of her short, Blackbird.
Watch Mustangs FC Season3, Episode #5: "Roll With It" written by Magda Wozniak, directed by Amie Batalibasi.