I was honoured to be invited by Weerianna Street Media to direct two episodes of THALU for ABC/ NITV. The story follows a mob of young Indigenous kids on a mission to get to the Thalu in order to save their country from a dangerous dust cloud. The show will air in 2020.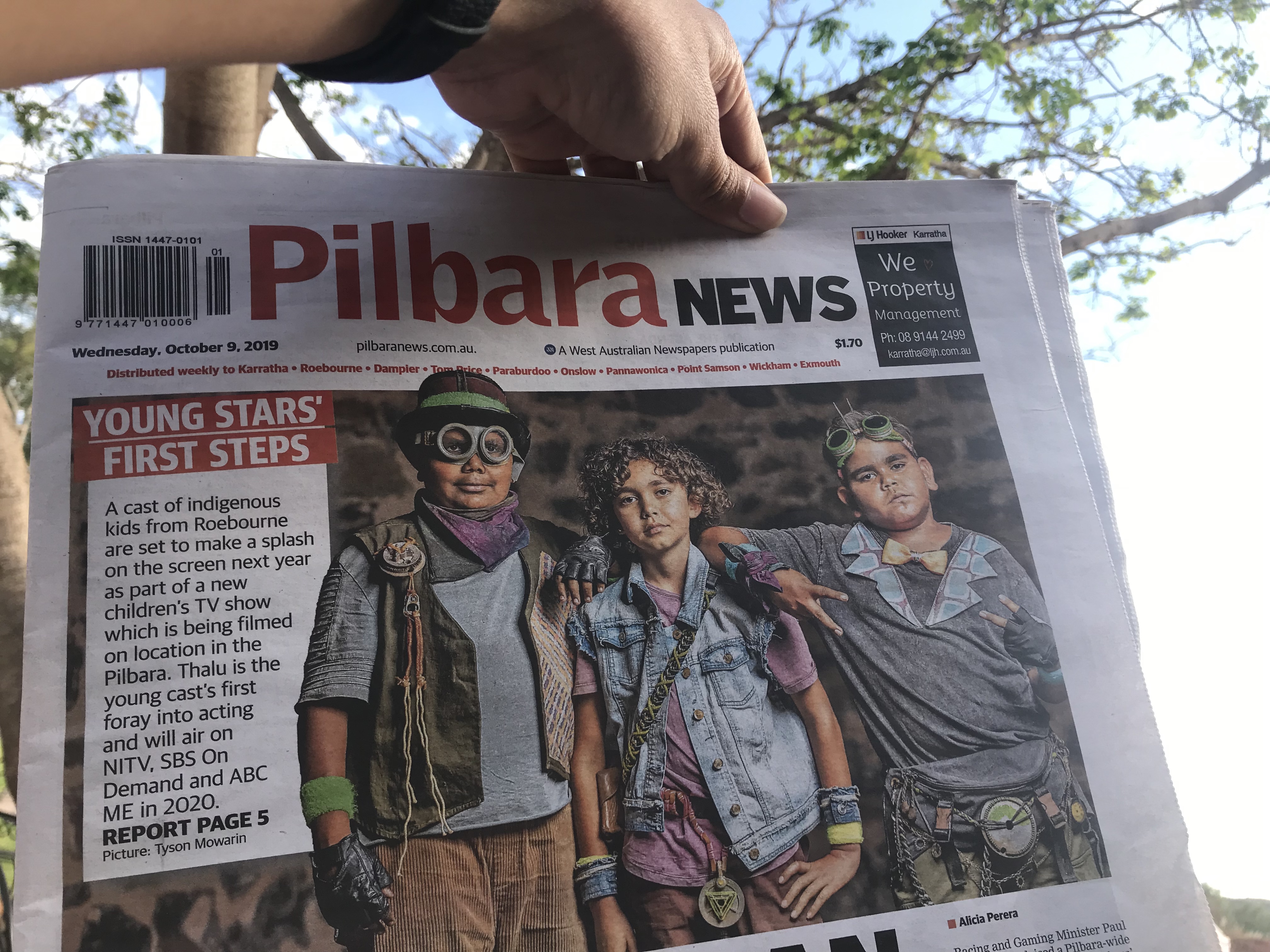 This production was challenging in many ways but the thing I found most rewarding was working with these awesome kids (pictured): Wade, Jakeile, Logan, Sharliya, Ella, Penesha & Cherry Rose. They were courageous and strong in taking on this story, acting in front of the camera for the first time. I learned a lot from collaborating with them on Ngarluma country up in the Pilbara, WA.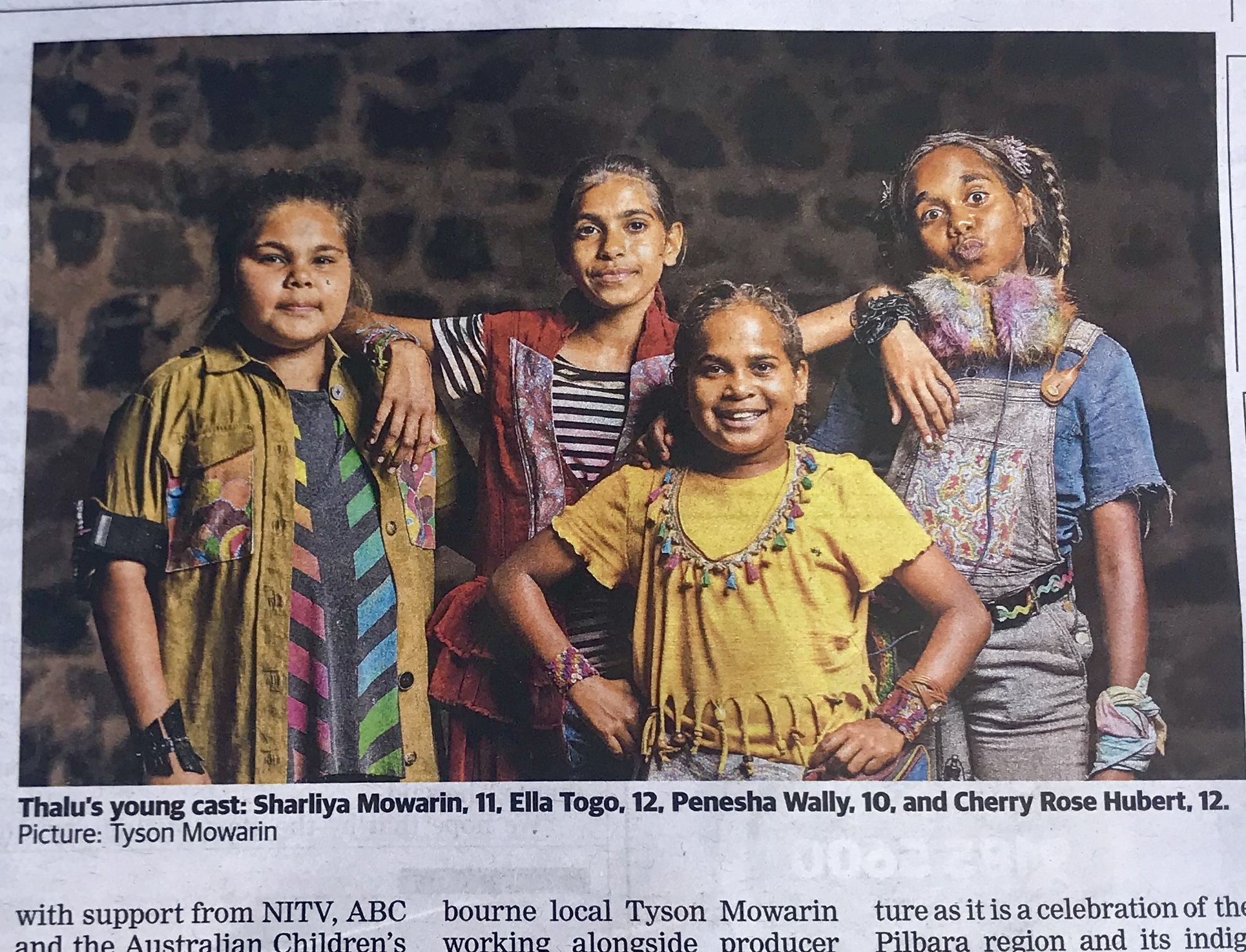 Read more in the media release and the Pilbara News article pictured.